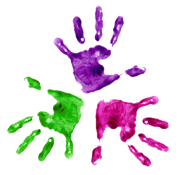 Tatura Children's Centre Inc is a non for profit community owned 103 licensed long day care centre which caters for children 8 weeks to 6 years and operates Monday to Friday from 7:30am-6:00pm. We are a proud Early Childhood Centre, who works for the Community and is managed by a team of passionate educators and early childhood teachers, supported by a Community Parent Committee of Management.
Set in the small town of Tatura, we provide an innovative child centred educational program. We aim to provide a safe, happy, secure environment where children have the opportunity to grow and develop in our play based early childhood rooms. Our qualified early childhood educators implement high quality educational curriculum's within our service, always striving for excellence. We believe by working collaboratively and forming trusting relationships with families, it establishes an environment children can enjoy in their early years.
Our educators will  encourage your child to thrive in all areas of development and wellbeing. We understand that entrusting us with the care, wellbeing and education of your young child is the greatest privilege, and one that we do not take lightly. We hand pick our team to ensure that we have the very best educators to bring out each and every child's potential. 
Daily fee as of 1/1/2022
Long day care daily fee: $115 per day           
Preschool term fee- $400 per term 
Please note: We do have an extensive waiting list so please ensure you consider this when placing your child on our waiting list